Child Support Investigation, Child Support Payment Investigation.

Child support payments are a social obligation; some see them as a weapon to be wielded to punish the other party, or 'make them pay'. Some go to great lengths to avoid payment, others go to great lengths to hide the fact they are not entitled to what they claim. We see both. When you need an investigator call
1300 966 103
for a free quote. Investigations are expensive, you should always balance the cost against the potential benefits of the outcome. Where you suspect fraud, and there is a history of avoiding payment, or failure to submit tax returns, and cash work, it may be worth the cost.
The more relevant information you can supply the better the prospects for a successful investigation. Child support and the related child maintenance and custody issues can sometimes be seen as a weapon to punish someone, this is something to be avoided as all lose, especially the children. A private investigator may use factual investigation, surveillance, or electronic research to investigate the non=payment of support, or a combination of these.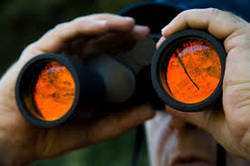 Private investigator surveillance is one of the methods utilised to establish the actual situation, for comparison to the claimed situation. It is also used for the gathering of intelligence which may guide future factual investigations.
We will ask that you provide as much relevant background in writing as is available (usually in an email). We will as you to complete a surveillance profile as far as possible. We will discuss costs and request that you set a budget. Budgets are generally paid in advance, as we are risk averse and operatives must be paid. We then conduct the surveillance and provide reports, surveillance journals and supporting footage as appropriate.

Factual investigations is the overt part of an investigation. This includes interviews, taking affidavits (statements), locating and preserving evidence, and compiling briefs, or the dissection and investigation relating to an opposition brief supplied.
Generally private investigator factual investigation is conducted after the cover surveillance is completed, to reduce the probability of our actions heightening the senses of the subject. These investigations are sensitive and generally the province of the experienced private investigator.
We are usually looking for hidden assets, signs of work that is undeclared, a new relationship or 'gifts', as well as the movement of assets to a third party to 'hide' them. We have found that some people make fatal mistakes like trusting a new partner, when trying to avoid child support payments and hide income, signing everything over to the new partner, then being surprised when that relationship breaks down and the other party doesn't want to give back the assets! Some even go so far as to move assets overseas. Avoidance of child support is often linked to child custody issues, sometimes including a claim for more access, to reduce the amount of support paid.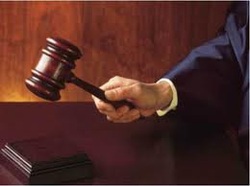 We understand that the information we obtained is generally intended for court. We comply with the necessary restrictions on actions that ensure that the evidence is obtained lawfully; we will not be a party to unlawful actions, as this places our livelihood at risk.
There are compliance issues which must be addressed when conducting either surveillance or factual inquiries, we are aware of these. Contact us when you need a private investigation into a child support issue. Payment of child support is a basic obligation, where the capacity to pay exists, the responsibility to pay exists, in line with community standards. Where fraud is used to avoid payment, penalties may be imposed by the court, including in a future property settlement decision (case law).
We have experienced, licensed, private investigators available to assist in child support investigations, where fraud is suspected or payment of child support is being avoided, by conducting surveillance, factual investigations or research.