Missing Person Investigation

Missing person investigation, in Australia, is hindered by our tight Privacy Laws. For private investigator assistance phone
1300 966 103
, or email
info@privateinvestigator.at
, free quotes. People are so convinced that telling anything is a breach of someones privacy that they can feel it prevents telling about something important like a missing person search. It takes a good talker to obtain information, sometimes. It takes experience, and access, to search electronically (and it isn't cheap). On ground searches can be even more expensive.
Private investigators cannot access traffic camera's or bank accounts; we have to work within the current laws.
When you need to find a missing friend, relative or witness, within Australia, contact us for a free quote.


This country is vast, and sparsely populated in its interior. The distance between towns and cities is something that catches overseas visitors unawares, as does our climate, at times. For some of these matters physically tracking where a person went can be the only option, after you have taken the correct steps to officially report them missing.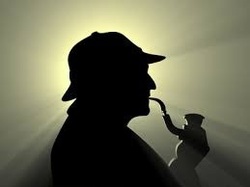 Time is your enemy, when conducting a true missing person search; in these cases the first port of call must be the police. Where you suspect potential self harm, or a threat, please ensure you notify the police either through the local number, or 'OOO' for emergencies, in Australia.
Where you are searching for a missing relative or family member time can still be your enemy. For females they may marry and change their name, people may move around, leave the country, or be incarcerated in prison. People may die, both people with information and/or the person you seek.
Witnesses who don't want to be found or are mobile also can present a challenge.


Skiptracing debtors, who really don't want to be found, can be even more of a challenge.




If searching for birth parents sometimes the best place to start is with an older relative, your mother or father, an uncle or aunt, with a cup of tea and a TimTam (they work for me, some prefer cake!); an honest talk may give you a good start. For adopted children there are other potential assistance areas such as JigSaw or the Salvation Army.

When you decide you need a private investigator for your search Contact us.