Ashmore Private Investigator

Ashmore private investigator, Ashmore private detective,
phone 1300 966 103
. We provide surveillance investigations, factual investigation, a background check or a missing person inquiry.
Free quotes
. Discretion assured. Ex-police and experienced operatives. For 24/7 inquiries our online form
Contact us
. You suspect, we investigate.
We investigate
for both business and the private person. We conduct suspected
Workcover fraud
investigations,
Workcover surveillance
, as well as due diligence Workcover claims investigations where the exposure of the business dictates that an independant confirmation of claimed restrictions is required. We investigate suspected Workers Compensation fraud. We understand the costs of fraud, especially injury claim fraud, to business; we generally conduct either covert
surveillance
to confirm or deny a claimed restriction or factual investigations (interviews, take affidavits, locate and preserve evidence) for WorkCover inquiries. We conduct corporate investigations for civil and criminal actions. We investigate
child custody
and
family law
concerns, such as child safety and breach of conditions. We conduct inquiries relating to child support payment avoidance. We investigate a
suspected affair
, adultery, infidelity or other relationship suspicions such as drug use and gambling, in the Ashmore, Benowa and Bundall area. Email us at
info@privateinvestigator.at
. We have experienced, licensed Ashmore private investigators available, for Gold Coast investigations.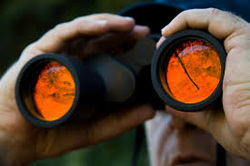 Covert Surveillance is one of the primary functions of a private investigator. It is used to confirm or deny a suspicion, verify a fact, establish a relationship or gather intelligence. Private investigator surveillance is legal, when done correctly. The evidence obtained can be used for court purposes. Some of our Gold Coast operatives conduct surveillance exclusively. It is is used in relation to Workcover fraud, child custody disputes, relationship inquiries and for corporate actions. When you need anAshmore private investigator, Ashmore private detective, surveillance operative, call us.
Factual investigation is the overt acts of investigating. It includes talking to people, making inquiries, formal interviews, locating witnesses, the taking of affidavits or statements, actually following 'leads', the location and preservation of evidence for later production in court. It can, in more complex cases, involve locating experts to examine evidence and provide expert testimony. this form of private investigations also include the dissection of criminal cases to produce defence briefs, as well as the construction of civil case briefs. These investigations are used in relation to investigating allegations (such as a HR investigation), Workcover investigation (early in the investigation to record affidavits, to preserve the memories for a court case many years away, to locate and preserve evidence or arrange examination, and later to obtain witness affidavits supporting a position with regard claimed restrictions), criminal and civil investigations, criminal defence, insurance, traffic accidents, child custody dispute, divorce settlement investigations and other civil actions.
A private investigator and a private detective are the same thing; in Queensland the government has chosen to license us as a private investigator service. We are licensed to investigate, to gather private information, evidence, for reward.

As an Ashmore private investigator we also act as a Benowa private investigator or a Bundall private investigator. We investigate across the gold Coast. We are experienced, and discreet when required.