Beenleigh Private Investigator

Beenleigh private investigator, Beenleigh private detective, phone
1300 966 103
for a free quote, or email
info@privateinvestigator.at
. Private investigation is the province of the private investigator, the private detective. We investigate either through covert surveillance or overt factual investigation, it is legal. You suspect, we investigate.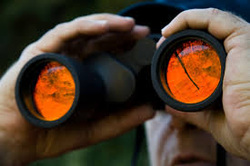 Covert
surveillance
is the thing most associated with the description 'private investigator', in truth it is the major part of the task of some of our operatives. We are seen as independent observers, unable to influence what we see and record, the evidence we present to the client. The benefit of this for court is that, as an independent observer, your evidence carries more weight. Private investigator surveillance is legal, done correctly; the evidence obtained can be used for court.
Private investigator surveillance is used to compare claimed restrictions with observed capacity in Beenleigh WorkCover investigations, as Beenleigh Workcover surveillance, especially where there is a suspicion that the subject may be exaggerating the restrictions, or just an outright fraud. We have experience, licensed, Beenleigh private investigator workcover surveillance operatives.
Private investigator surveillance is also used for child custody matters, to establish facts or prove or disprove claims; surveillance is used to obtain evidence of risk, or a breach of an agreement or court order. For custody investigations, with regards risk to children, we are often the last resort, when no-one listens, or the court won't act without proof. It is used in child support inquiries, to show that a person is or isn't working, or that their personal position may be different to that claimed. It is also used effectively for relationship suspicions, where an affair, infidelity, or adultery is suspected, and for employment investigations, sub-contractors who are doing the wrong thing (including franchise disputes).


Private investigator surveillance is generally conducted over a period of days or weeks, building up a picture, and learning the habits of the subject; for Workcover cases it is generally accepted that anyone can have a good day, but sustained activity that differs from claimed capacity, or displayed capacity that far exceeds the stated restrictions are both grounds for a reduced liability for the employer. Surveillance is effective for criminal and civil evidence gathering, and private drug investigations. When you need experienced, licensed, Beenleigh private investigator surveillance operatives, call us.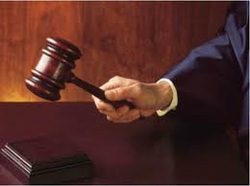 Factual investigations is the overt acts of investigating. This includes inquiries and questioning people, interviews, and the taking of affidavits (statements). It includes the location and preservation of evidence, and the following of 'leads' or lines of inquiry. It includes the dissection of police briefs, to locate the areas where further investigation is warranted, and the compilation of defence briefs, in conjunction with legal representatives. Factual inquiries are used for insurance and workcover matters, child custody and child support inquiries and other civil and criminal matters. We are experienced Beenleigh private investigators, private detectives, for a free quote
Contact Us
.
Where a task requires both surveillance and factual investigations it is generally done in the order of private investigator surveillance before overt investigation, to avoid alerting the subject. As a Beenleigh private investigator service we are an Eagelby private investigator, Holmview private investigator, Edens Landing private investigator, Mount Warren Park private investigator, Stapylton private investigator, and Waterford area private investigator.
When you need a Beenleigh private investigator, Beenleigh private detective, to investigate, call us.