Molendinar Private Investigator, Molendinar Private Detective

Molendinar private investigations, on the Gold Coast. Phone
1300 966 103
, 24/7 inquiries form
Contact Us
, or email
info@privateinquiries.at
. Free quotes for surveillance, factual investigations, a background check or research, by a Molendinar private investigator, a Molendinar private detective; you suspect, we investigate.
We conduct
Workcover
investigations, including covert surveillance, where claims fraud is suspected. We are used in corporate inquiries into suspected criminal activity, drug matters, or civil actions for intelligence gathering, recording evidence, conducting interviews and making background inquiries. We conduct
child custody
investigations, both surveillance and interviews. We investigate suspicions of an affair, adultery, cheating or infidelity in a
relationship
, on the Gold Coast. When you need
Gold Coast private investigators
contact us for a free quote.
Covert surveillance, private investigator surveillance, is the observation of a subject to prove or disprove a theory, establish a fact, confirm or deny a claimed restriction, establish links to others or for intelligence purposes. It is not designed to intrude on their life, but to see what they are doing. It is legal, and lawful, when done correctly; the evidence obtained can be used for court. Private investigator surveillance is used to investigate
Workcover
fraud suspicions, for child custody and
family law
disputes, for criminal and civil action, to prove contract breaches, and gather evidence for court or tribunal actions, and to investigate
relationship
suspicion. We have experienced, licensed, Moldinar private investigator surveillance operatives, on the Gold Coast.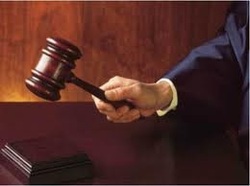 Factual investigation is the overt acts of investigating. It includes talking to people and making inquiries, formal interviews, the taking of affidavits or statements, the location and preservation of evidence for later production in court.
Factuals can include the dissection of a prosecution brief, to investigate and prepare a defence brief, the preparation of civil complaint briefs, the preparation for Family Law property settlements, the investigation of allegations against an employee or director, insurance and Workcover inquiries.


We have licensed private investigator operatives experienced in this form of investigation. As a Molendinar private investigator we also investigate as an Ashmore private investigator, Parkwood private investigator and a Gaven private investigator, across the Gold Coast.