Noosa Private Investigator, Noosa Private Detectives

Noosa private investigator for private investigations at Noosa, Noosa Heads or Noosaville, phone
1300 966 103
, free quotes. You can email us at
info@privateinvestigator.at
or use our 24/7 online form
Contact Us
. We have experienced Noosa private investigators, including ex-police, for surveillance, factual investigations, suspected WorkCover fraud, corporate investigations, child custody concerns, divorce property settlement preparation, and relationship suspicions. You suspect, we investigate at Noosa, Noosa Heads, Noosaville, Tewantin, Noosa North Shore, Sunshine Beach, Sunrise Beach and across the Sunshine Coast.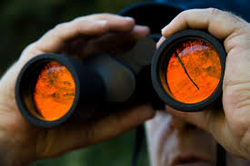 Covert surveillance, private investigator surveillance, is used to confirm or deny a suspicion, verify a fact or claim, establish links between people or gather intelligence. Surveillance is generally used in child custody matters, to deal with
relationship suspicions
, for insurance, including Workers Compensation insurance, claim investigations, where there is a suspicion that the claimed restrictions may not mesh with the observed capacity (claim fraud), or for corporate theft and dishonesty matters. We are experienced in covert surveillance, Workcover surveillance, child custody and relationship suspicion surveillance. Private investigator surveillance, when done correctly, is legal, and the evidence obtained can be used for court purposes. We have experienced Noosa private investigator, Noosa private detective, surveillance operatives to investigate, and conduct surveillance, for you. Our investigators understand the cost of Workcover fraud, the pain of relationship suspicion, and the frustration of a child custody dispute; we provide a free quote.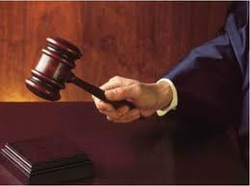 The overt act of investigating is known as factual investigations. This includes asking questions, finding out information, interviewing people, taking affidavits (statements), following lines of inquiry, locating and preserving evidence, and may include the dissection of a prosecution brief for a criminal matter or the compilation of a brief for a civil matter. The evidence gathered in a factual investigation is generally targeted at a later court case; where a matter requires both surveillance and factual investigations the surveillance is generally completed first, to reduce the probability of heightened suspicion by the subject. We are experienced Noosa private investigators, for both factual and surveillance operations. This form of investigation is used for HR investigations, criminal and civil dispute activity,
Workcover investigation
(early in the investigation to record witness memories as affidavits, and to preserve scene evidence, and later in the investigation to support a particular position with regard a claimed restriction) and insurance inquiries, child custody, divorce settlement and traffic accident investigations, and occasionally for a relationship investigation. We have experienced Noosa private detectives available.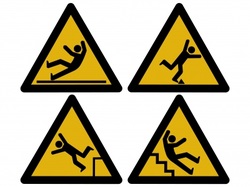 WorkCover
investigations, Workers Compensation insurance claim investigations, are generally conducted at two times. The first investigations are conducted at the time of the initial injury or incident. They may be a desktop investigation, an investigation by the division (serious matters), an in house investigation and documentation or a more thorough investigation using a private investigator.
The second time the need for a private investigation may occur is where fraud is suspected, or Workers Compensation claim exposure is such that the claimed restrictions must be confirmed. The company, or employer, finds that an employee is not improving as expected, is not engaging in return to work activities, or information comes to hand that indicates that the either the original claim was fraud, or the subsequent claimed restrictions are not as stated by the injured party. Sometimes an employee becomes addicted to the pay without work lifestyle, or starts thinking about a big Workcover insurance payout.
There are times when an initial claim is accepted and the government or privately insured Workers Compensation insurer, the employer, realises they must take action to protect their own, or the businesses, interests; there are times when you know, or suspect, that a Workcover scam, that Workcover fraud, is occuring, and need someone to investigate, when the insurers won't. We are experienced, and available to investigate as a Noosa private investigator, oosa private detectives, a Noosa Heads investigator, a Sunshine Beach private investigator, a Sunrise Beach private investigator, a Peregian Beach private investigator, a Tewantin private investigator, and conduct investigations across the Sunshine Coast.
Now, where it is accepted an accident occurred in the workplace, and that the employee was injured, some liability generally attaches to the employer, so our investigation is addressing the liability, the civil claim for ongoing restrictions and injuries, or extend time off work on pay, claimed by the injured party.
Workcover surveillance
is designed to observe the real world restrictions displayed by an injured worker, for comparison with the claimed restrictions, this may reflect a lesser exposure for the employer to a civil Workers Compensation claim, or indicate that the person is no longer entitled to be on sick leave. It may also show that the worker is carrying the claimed restrictions.
A private investigator is also used for research, to search for the evidence, the information, required. We use private and public indices, social media and open source information, combined with years of experience, to search for the evidence, the information sought by our clients. This form of private investigation is used for a background check, criminal history search, a missing person inquiry, or to search for a birth parent, as well as for inquiries relating to a
child custody
dispute (access, custody of children), or relationship suspicion investigations. We have experienced Noosa private investigator, Noosa Heads private investigator, operatives available, with research support, to investigate for you.
A child custody fight is about the risk to children, and emotion. The Family Law Court, the Federal Magistrates Court, must rely on evidence, and measure all needs against those of the child, or children, and what is in their best interest. The court is concerned with the best interest of the children, and protecting them from exposure to violence (including domestic violence), physical and mental harm. Within a court knowing and proving are two different things, an important point because when you raise something it remains an allegation until evidence is provided supporting it. The court is cautious about acting on unsubstantiated allegations. A child custody investigation is about generating the evidence, the proof, to support a claim, an application for custody, or access to children, to substantiate a risk, or show that the order is being breached, or that a witness is less than truthful. When you need to prove a claim, or a risk, you need an experienced private investigator, call for a free quote.

A private investigator and a private detective mean the same thing; in Queensland the government licenses you as a private investigator, you are licensed to investigate, to collect private information, evidence, and conduct surveillance, for reward.

When you need someone to assist you to investigate, to confirm or deny a suspicion, verify a fact, determine if there is a fraud, or provide evidence for a court case, you need a licensed Noosa private investigator, a Noosa private detective. We investigate as a Noosaville private investigator, a Tewantin private investigator, a Noosa North Shore private investigator, or a Sunshine Beach private investigator, down to
Maroochydore
, to investigate on the Sunshine Coast, contact us for a free quote.