Private Investigator Robina

Robina private investigator,
phone 1300 966 103
. We conduct surveillance investigations, factual investigation, a background check or a missing person inquiries.
Free quotes
, discretion assured. Ex-police and experienced operatives, for 24/7 inquiries
Contact us
.
We investigate for both business and the private person. We conduct due diligence
Workcover
claims investigations, as well as investigate suspected Workers Compensation and civil action claim
fraud
. These private investigations are usually either covert
WorkCover surveillance
to prove or disprove a claimed restriction or factual investigations (interviews, taking affidavits, locating and preserving evidence). We conduct corporate investigations for civil and criminal actions. We investigate
child custody
and family law concerns, and suspicions especially relating to child safety or breaches of conditions; we investigate a suspected affair,
adultery
or infidelity, as a Robina private investigator, Mudgeeraba private investigator, Worongary private investigator and Clear Island Waters private investigator; we investigate across the Gold Coast. When you need a Robina private investigator, a Robina private detective,
Gold Coast private investigators
, to investigate, contact us for a free quote, what we do is legal and the evidence obtained can be used for court.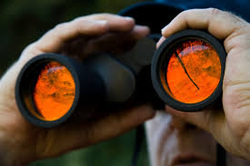 Covert surveillance is a major element of private investigation; some private investigators work in surveillance full time. Surveillance is not designed to be intrusive, but is a way to confirm or deny a suspicion, verify a fact or claimed restriction, observe the actual behaviour of a person, or gather intelligence.
Factual investigations is the overt acts of investigating such as talking to people, conducting interviews, gathering affidavits, actually investigating and following 'leads', locating and preserving evidence for later production in court and can include expert examination and the provision of expert evidence in more complex cases. It can include the dissection and further investigation relating to a prosecution brief or the preparation of a defence brief in a civil matter. Some investigators specialise in factual investigations.