WorkCover Fraud, Investigate Workcover Fraud.

Experienced private investigators to investigate suspected Workcover fraud, phone
1300 966 103
, email
info@privateinvestigator.at
or our online form
Contact Us
, free quotes. Ex-police and experienced private detectives to investigate suspected fraud, or conduct due diligence investigations where exposure dictates confirmation of claimed restrictions. You suspect, we investigate.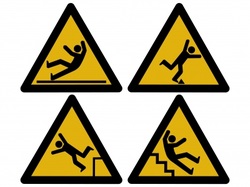 There are times when you are certain something is wrong, that you are being ripped off; if this occurs at the start then a factual investigation (interviews, taking affidavits, gathering evidence) may be the correct way forward. If this suspicion forms later in the the Workcover claim period, then Workcover surveillance may be the correct action, to gather evidence of claim fraud.
There are times when this suspicion forms after the claim is accepted, and you cannot get the insurer to take your claims of suspected fraud seriously, without proof. At other times the claim was not accepted, but a civil action was commenced, anyway. In either case, any action before a court or tribunal requires evidence, proof, to support a position or claim. Workcover investigation is about finding the proof, the evidence; the investigator will report what they find, which may or may not support the claimed restrictions, or facts, supplied by the claimant.
For the self insured the whole process is your responsibility, usually controlled by HR or a rehabilitation coordinator. When fraud is suspected, you need an experienced
Workcover
private investigator.
Signs of a problem
include information coming to hand that the original claim is dodgy, the injured person becoming evasive and uncommunicative, the injured party refusing to engage in return to work activities, and becoming aware of activity of the claimant inconsistent with the claimed restriction. When this happens, you may have claim fraud, contact us for a free quote. The honest employee generally communicates with the employer, you can see them trying to improve, and recover, they participate in return to work activities or retraining, and are open and honest about how things are going (which doesn't mean they don't sometimes get a bit depressed and flat). These are the people Workers Compensation insurance is aimed at.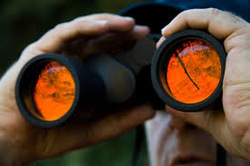 Suspected workcover fraud is generally dealt with through covert private investigator
surveillance
; this is the discreet observation of a subject to compare observed activity with claimed restrictions, it is known as
Workcover surveillance
. It is a way of verifying that the activity is not inconsistent with the story you are being given. In the short term this is used to confirm the person is physically restricted or mentally impaired, and not taking the employer for a ride. Surveillance is not meant to be intrusive. Private investigator surveillance, Workcover surveillance, correctly done, is legal; the evidence obtained can be used for court.
Longer term, where a claim has been running for a while, surveillance is used to confirm that the claimant has not recovered and failed to advise anyone, or isn't working elsewhere whilst claiming benefits. Some workplace injury claims start out as an honest claim, but the employee adapts to being paid not to work, and starts thinking about a cash payout, the pot of gold, for an injury. These employees can talk down their recovery, rather than make progress. Workcover surveillance can address the discrepancy between claimed restrictions and displayed restrictions, which will effect the size of the payout, the exposure, where a claim is successful. It must be remembered that anyone is entitled to a 'good' day, what you are looking for is consistent activity that does not mesh with the claimed restrictions; observing a person undertaking activities that appear totally at odds with the claim or a claimed restriction, over a period of time (and sometimes even being able to hear comments they make!) can reduce liability. Often a
Workcover
claim investigation is about reducing liability, looking at the displayed capacity, to compare with the claimed restrictions, not totally rejecting a claim. Contact us when you need experienced investigators to look at suspected work cover insurance claim fraud.