Private Investigator Runaway Bay

Runaway Bay private investigator, phone
1300 966 103
, email
info@privateinvestigator.at
or for 24/7 inquiries use our online form
Contact Us
.
Free quotes
, discretion assured. Ex-police and experienced private detectives, for surveillance and factual investigation.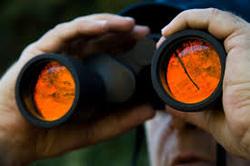 Private investigation
is generally of a covert surveillance or overt factual investigation in nature. Where both are required normally the private investigator
surveillance
is conducted first, to avoid disturbing the subject under observation.
Covert surveillance is the observation and recording of evidence with regards the actions, contacts, capacities or habits of an individual. It can be used to gather intelligence, or prove/disprove a stated claim. Private investigator surveillance is utilised for Workcover fraud suspicions, civil actions, and relationship inquiries, as well as child custody disputes and child support investigations. Surveillance, when properly done is legal, and able to be used as evidence in court.

Factual investigations
includes talking to people, conducting interviews, taking affidavits or statements, locating and preserving evidence, completing timelines and a myriad of other actions. The investigation may include specialist examinations, court brief dissection (criminal) or preparation (civil). These investigations are used for insurance claims, Workcover claims, allegations against an employee (especially where distance is required, such as using an external independent investigator), as a follow up for child custody and child support disputes.
We investigate for business, the legal fraternity and the private person as a Runaway Bay private investigator, an Arundel private investigator, a Biggera Waters private investigator, Coombabah private investigator and Hollywell private investigator; we investigate across the Gold Coast.


When you need a Runaway Bay private investigator, a Runaway Bay private detective, an investigation, contact us for a free quote.